Transfer Projects to GitHub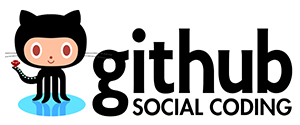 WordPress Theme Development standard had got stricter and stricter, since I began developing my own WordPress theme projects. With no choices, much code written for feature functionality was prematurely dead because of these hard standards.
Moved projects to GitHub was not a decision going with the times. After stopping submitting updates to WordPress Theme Directory, I packed each version of my project codes and upload them to my website server for my users to download (via HTTP). But limited by files management inconvenience and website speed, I transfered everything to GitHub at last, and publish the new version of my WP themes today: Nest 1.1.8 and Concerto 1.0.5.
I've resisted the Revision Control System/Software for a long time. On the one hand, I'm afraid of the complexity of it, on the other hand, managing my project codes just needs the most basic storage and arrangement.
After transfered all projects to GitHub, I broke away the captivity of WP theme development, but also WordPress official community moderators will not check my projects codes anymore. Not at all, I believe that whom really like my projects would be glad to give the valuable advice to me and help the projects improvement.
At last, long live Open-Source!
---
---
《"Transfer Projects to GitHub"》 有 3 条评论